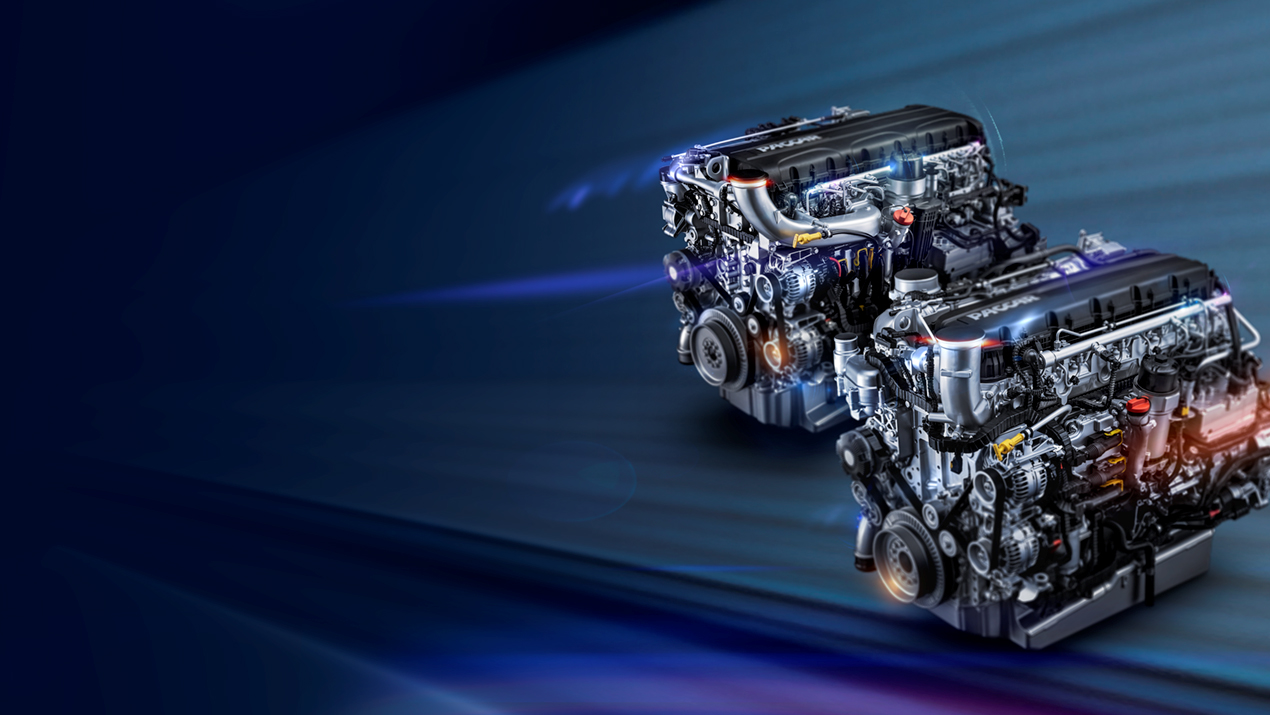 Driveline Excellence
Achieving 3% fuel efficiency on engine alone and up to 6% extra fuel efficiency and thus lower CO2 emissions starts by having the right driveline for the job. DAF offers a range of new power ratings of the high torque PACCAR MX-11 and MX-13 engines. These power ratings result in even more torque at lower revs achieving great driveability. Passengers will be positively surprised by the whisper-quiet DAF drivelines. Cruising at low engine revs assures low noise and vibration levels. It becomes a pleasure to travel.
Engines overview
The MX-13 12.9 Litre and MX-11 10.8 litre PACCAR engines meet the stringent Euro 6 emission requirements while achieving the highest fuel efficiency. DAF applies various exhaust gas aftertreatment technologies like a SCR catalyst and an active particulate filter.
Since the temperature and the composition of the exhaust gases is managed so well, optimum integration of the engine with the exhaust-gas posttreatment system is possible. The SCR catalyst has been further optimized and by the use of a smart coating it has a maximum efficiency over a broader range of temperatures: a box design easy to integrate and low in weight.
The PACCAR MX Euro 6 engines are available with outputs from 299 hp to 530 hp and ideal for use in both buses for public transport, as well as longdistance
coaches.
PACCAR MX-11-ENGINE
Engine
Type
Performance
Torque
MX-11 220
220 kW/299 hp
at 1,675 rpm

1350 Nm at
900–1,400 rpm

MX-11 251
251 kW/341 hp
at 1,675 rpm
1500 Nm at
900–1,400 rpm
MX-11 270
270 kW/367 hp
at 1,600 rpm
1900 Nm at
900–1,125 rpm
MX-11 300
300 kW/408 hp
at 1,600 rpm
2100 Nm at
900–1,125 rpm

MX-11 330

330 kW/449 hp
at 1,600 rpm

2300 Nm at
900–1,125 rpm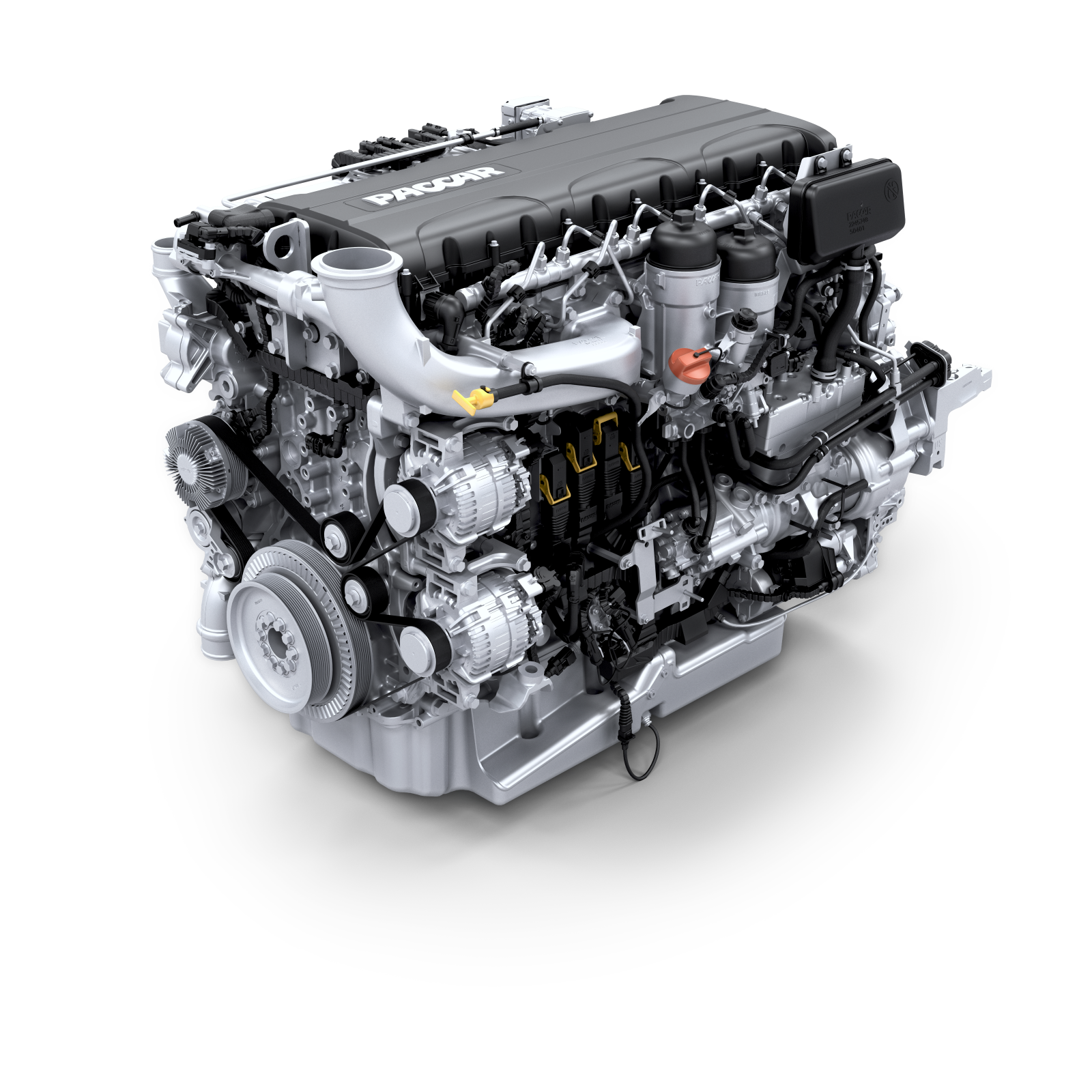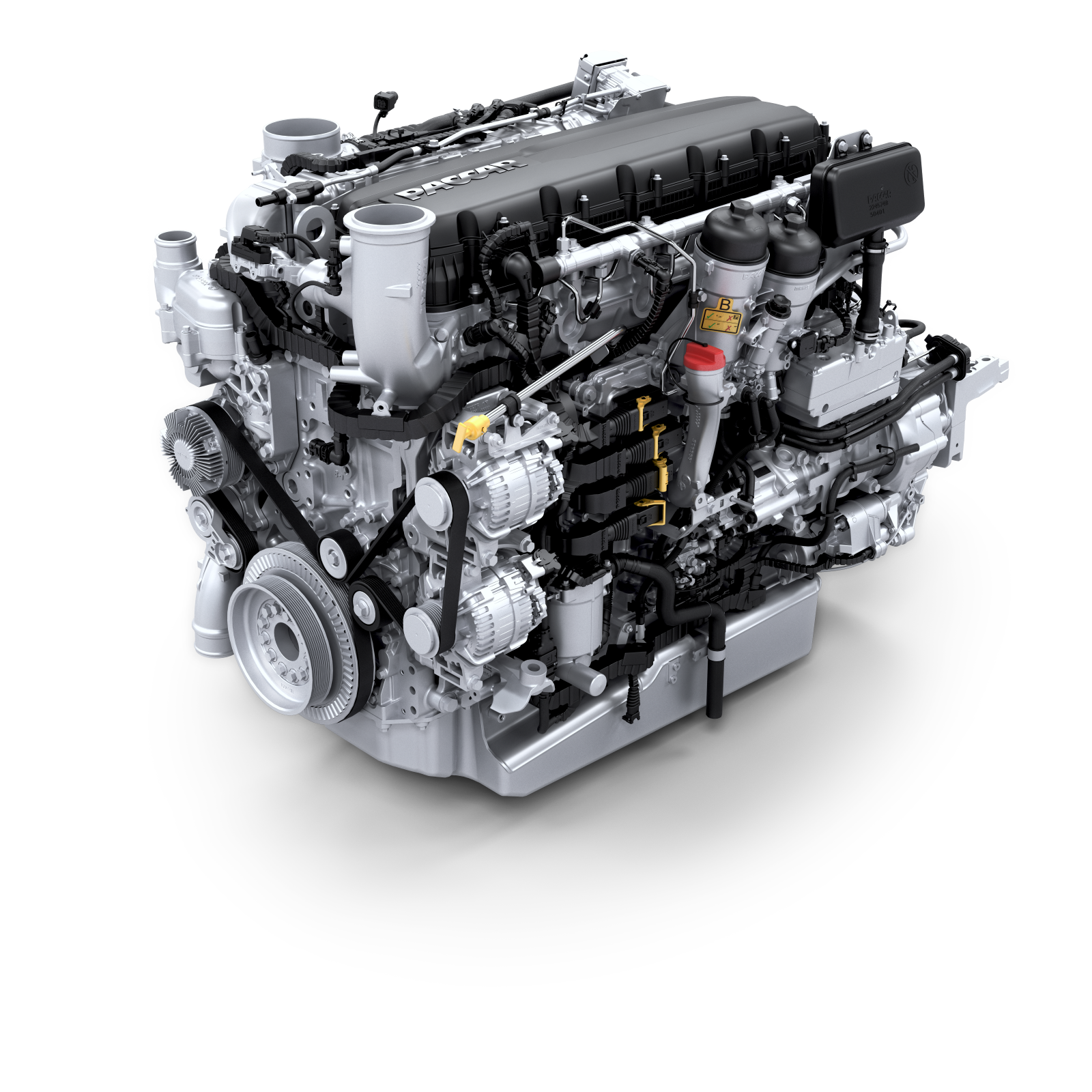 PACCAR MX-13 engine
Engine
Type
Performance
Torque
MX-13 315
315 kW/428 hp
at 1,600 rpm
2300 Nm at
900–1,125 rpm
MX-13 355
355 kW/483 hp
at 1,600 rpm

2500 Nm
900–1,125 rpm
MX-13 390
390 kW/530 hp
at 1,675 rpm

2600 Nm
1,000–1,400 rpm
Find your nearest DAF Dealer